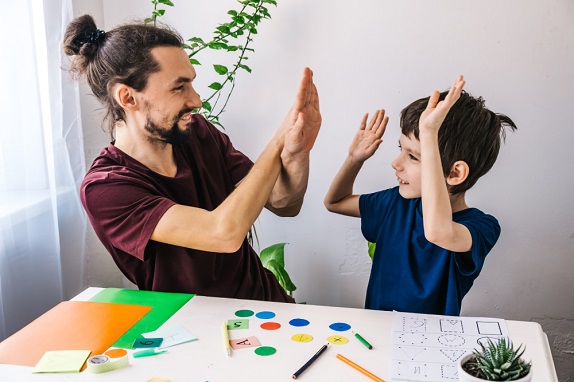 Applied Behavior Analysis (ABA) is a behavioral intervention that uses principles from psychology and learning theory to guide the development of new behaviors and the breaking of unwanted habits in individuals with autism spectrum disorders (ASD).
Nowadays, ABA methods have been adapted to the education field. The goal of ABA is to help your child develop social, communication, and academic skills by teaching them how to interact with others, communicate effectively and learn new tasks. Fortunately, at CAMEN Academy For The Performing Arts, we provide high-quality performing arts education in Orlando, Florida, that is ABA-focused for learners with unique and neurodiverse backgrounds.
We allow each student to develop as an individual. We also help them promote self-expression through music, dance, or drama. Their confidence is also enhanced through socialization within a group setting. We also encourage lifelong participation in campus activities and events, which will help them feel connected to society.
Your child can explore, express, and flourish in an atmosphere of respect, acceptance, and encouragement at our specialty school. We always strive to provide a creative learning space that fosters emotional intelligence and social skills for all learners.
Our programs, such as ABA services in Florida, makes your time worthwhile: we provide high-quality care for your children while integrating them into our environment.
Choosing your child's school is the first step toward laying the foundation for their future success. We hope you will visit us and see the wonderful, inclusive community we have for your little one.
To learn more about our programs, please don't hesitate to reach us at 407-347-4958.