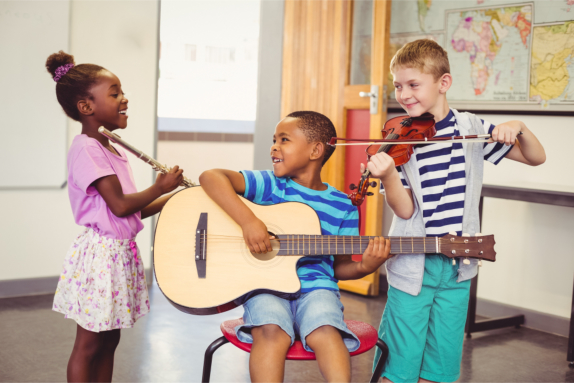 Have you ever wondered about the benefits of performing arts education in Florida for overall development? According to studies, children who join performing arts are more confident and are good at subjects like Science and English. But the benefits don't end there. Check out more benefits below.
It produces well-rounded individuals.

Performing arts encourages kids to build confidence, especially in their interpersonal skills. It is an essential skill they could use in real-life settings, such as meeting presentations, job interviews, and other circumstances. Most importantly, kids learn to develop teamwork skills and empathy, allowing them to foster strong relationships in the future.

It promotes constructive criticism.

As an accessible education in Orlando, Florida, performing arts help kids receive constructive criticism well. With the help of coaches, it fosters a safe environment where kids learn how to give and receive feedback essential for their growth through all stages of their lives. At a young age, kids make mistakes and learn from them.

It boosts discipline and determination.

While applied behavior analysis teaches everyday skills to kids, performing arts also promote perseverance and resilience. Children develop new skills and have the opportunities to develop their skills further. Coaches and mentors will encourage kids not to give up and believe in their capabilities!
CAMEN Academy For The Performing Arts provides high-quality education, like ABA services in Orlando, Florida, to students with unique and neuro-diverse backgrounds. We use the performing arts as a conduit to facilitate unique learning methods and activities suited to your child. Together, let's work hand-in-hand in giving each student the level of education that they deserve.