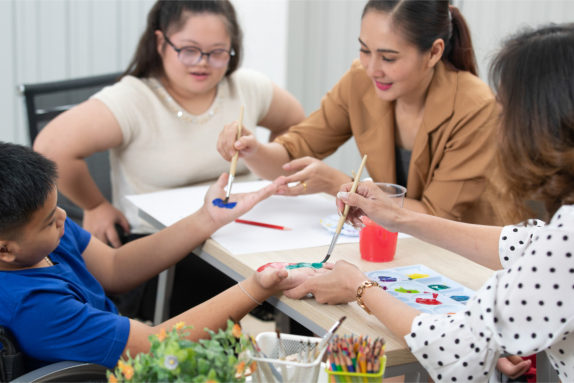 For children with autism spectrum disorder, social skills play an essential role in building relationships, making friends, and learning new things. With time, support, and the right strategies, developing social skills for children with ASD is possible.
Do practice play

Practice play is an accessible education in Orlando, Florida. It encourages children to build social skills in a safe and nurturing environment. You can use toys to act out scenes and give them a better understanding of how you want them to act with others. Besides, you can also employ role-playing to help your kids practice being social with other kids.

Consider performing arts

Performing arts education in Florida helps kids with ASD be more involved in activities that help develop their communication skills and cooperation. For example, musicals require learning and timing the dialogues, allowing kids to learn non-verbal cues essential in communicating with others in a social setting. Beyond that, it can help kids hone their talents, improve behavior, and learn desirable traits.

Allow socialization in different situations.

Social situations vary from one event to another, and it may be challenging for ASD kids to adjust their social skills in all sorts of events. That's why it's essential to help children with ASD practice at home and in school! If your child has scholarships, try to talk to their teachers to ensure they practice their skills in many different situations outside of home.
At CAMEN Academy For The Performing Arts, we use the performing arts as a conduit to facilitate unique learning methods and activities suited to your child. We work closely with the student's guardians to achieve the goals and objectives that the school and the guardians have. We also offer ABA services in Orlando, Florida. Contact us today for more information about how we can help.