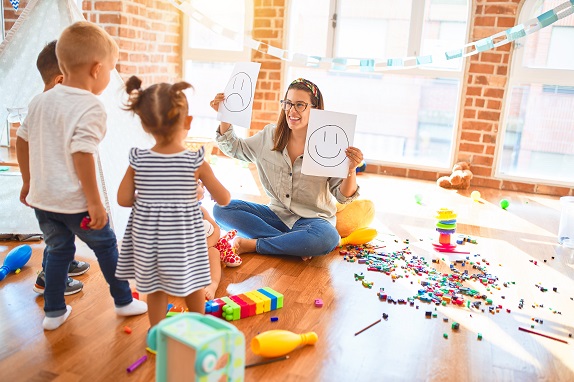 Autistic children have varying needs. Children with autism spectrum disorders require conducive environments where they can focus their attention on learning and developing their innate skills and abilities.
As professionals on behavior strategies, our school mastered the importance of providing a fun, interactive learning space where kids can explore, understand, and socialize with their peers.
We communicate learning through concise, student-centered strategies that are guaranteed to provide an appropriate education. As a performing arts school, we facilitate unique learning methods and activities that are suited to the individual needs of our students. We work closely with their guardians to achieve goals and objectives.
An article from Brandon University's Journal of Graduate Studies in Education provides that "There is not one specific practice to follow in order to implement an effective education plan for a child with ASD. Each student with ASD is unique, with his/her own strengths and challenges. As a result of these unique strengths and challenges, it takes a team of people to plan effectively for the inclusive education of a child with ASD."
CAMEN Academy For The Performing Arts, a dedicated provider of performing arts education in Orlando, Florida, offers a skilled team of educators that are experienced with children with autism. Their expertise in the education field allows us to provide a safe and open-minded space that gives children the freedom to be themselves. We are the autism school that creates accessible education using heads, hands, and hearts.
If you are looking for a reliable provider of ABA services in Florida, we are the ones to call. Enroll your child today!